Welcome to uDCX, the Officially Unofficial guide to Dark Century X!
Dark Century X [DCX] is a Neverwinter Nights [NWN] Persistent World. While DCX was never intended to be a strict Role-Playing server, it has evolved into such over the years.
This site will give unofficial, yet hopefully accurate, insights into DCX that the more official sources (such as the DCX Forum) will not tell you.
If you have not yet joined the world of DCX and found this website through some other means you can get in on the action by pointing NWN to: 24.234.105.230:5121. It is suggested that you read the DCX FAQs first though, as many elements are different to standard NWN and may be confusing even to NWN veterans.
Finally if you have anything that you think would benefit this site - suggestions, content, whatever - don't hesitate to email one of us. If you have any questions you can always visit the DCX forum. There are always people willing to help.
-- Peter & Andrew, Graphics Hound and Codemonkey (respectively)
News Follows...
---
---
Zerulia Maps
By Andrew (MoRiA) at 14/5/05 18:23:13 GMT

As I previously mentioned I am now making the full-size PNG images of Zerulia available to the public. These are not small files (a total of over 20MB) so I request that you try to conserve my bandwidth by only downloading them once.
Comments (0)
---
New Design!
By Andrew (MoRiA) at 31/3/05 13:22:31 GMT

I was sick of the old system, having not written it myself, so I revived the codebase uDCX was using when I originally wrote it.
I think most things work, at least to the extent of having a "Coming Soon" page where content should be, but you no longer have to register to use the shoutbox!
Finally, I have, with the help of DM Gabriel, DM Yashiela and DM Perseus, finished the maps of the world of Dark Century: X. They're usable to a certain extent, but I still have some finishing touches left to do, such as creating the image maps for the individual area pages and exporting the area maps with red highlighting from Paintshop Pro.
At some point I may make available the full-size, full quality, PNG files of the maps, but each section (Lower Trollclaw, Upper Trollclaw, etc) is between 800 and 1400KB, and the entire world's map is almost 8MB.
I have tried to keep the filesizes of the map images down for anyone viewing on a dial-up connection, but I had to find a good balance between image quality and file size. I could have saved each map image as lossless .PNG files, but I don't have the bandwidth available to do things like that, and I suspect that people on dial-up would crucify me if I did so. The images should at least be usable, but I make no guarantee that they look entirely pretty.
Hope you like them

Comments (0)
---
Changing Servers
By Andrew (MoRiA) at 30/1/05 7:05:24 GMT

We are currently in the process of moving to a new server. Sometime over the course of the next couple of days you will start viewing the new server instead of the old one. Please report any errors or other oddities to me (MoRiA) via MSN/Email/Forum/Ingame/whatever. My FTP client went crazy when I uploaded the site to the new server and some files may not have uploaded properly. Thanks

You are currently viewing the NEW SERVER
Comments (0)
---
DCXVault Downtime
By Andrew (MoRiA) at 29/12/04 19:27:05 GMT

Update (12:35 30/12/2004):
All fixed

At the time of writing www.dcxvault.com appears to be down and has taken the forums with it. Other sites hosted on the same server (www.0-0.info, for one) appear to be down also, though, so it's probably a host issue.
I would open the forums here, but it really is more trouble than it's worth, unless the official forums stay down for any lengthy period of time.
In the meantime you can comment on this story if you're registered - if you're not registered the just register, it only takes a minute :p
Edit (01:58 30/12/2004): We're back to 404 errors on every request. I hope the host hasn't managed to lose a hard drive or something

Comments (0)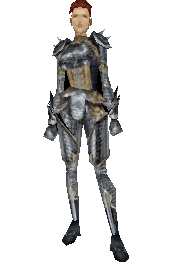 Poll
Shoutbox

· Bjehsus: woot, just installed NWN finally thx again, andrew · Lord dEath: So I see. Welcome back · SGorman: Weee're BAACK! · DM Perseus: Well, Sera, all you have to do is click on the link to Aralars site...which for some reason redirects you to Genmay, hmmm..... · Seraphine: Can someone send me Sera's portrait, please i cna't seem to find it on the site listed for sarah portraits =/ · Kelburt: I keep wondering if I should install NWN on my new PC... I'm still addicted to WoW though. · JimmyJones: Remember........ there are not many who are to be all that there is in being. · MoRiA: Nothing stopping someone oiling a bow if they want to though, I guess.... · AcidKat: you dont need to oil bows · TreePlanter: *sits on the bank oiling his bow awaiting a hunting party* · MoRiA: Yeah, old but better than the thing we had before. I like to know my way around the site's code which I can only do when I write it all myself · Guyturf: Love the new (old?) look...! · MoRiA: Yayyyy for shoutbox! · MoRiA: That poll is screwed. You shouldn't be able to post fifty times per IP.. :p · SwordRaven: hah, look who has returned to herd the sheep into depravity and violence! · MoRiA: Shame I won't know you then.. · EDGX: Hello, DCX. I am an old player, from Vintons. Great to see things are better than ever. · MoRiA: Zeh has now been unbanned, "pending further contact from Uriel". And yes, it is rather depressing. Most of the players can be found elsewhere, though · Llewen: ugh, checking out Aralar's custom portraits makes me realize how many players have left DCX... · Llewen: what? Zehave was banned? Where? · MoRiA: *yawn* Someone unban Zehave already. His banning is totally unnecessary · Balrithor: I do. If it's not correct, then it's Wrong · MoRiA: Assassin isn't a very common class, and people don't seem to like pointing out errors :p · Balrithor: *shrug* I noticed it first, even though you had a 5 month or so headstart · MoRiA: So you've proved Rational wrong, not me · Balrithor: Ha! Proved you wrong! There IS a mistake there somewhere! · MoRiA: It makes perfect sense Rational wrote it anyway · Balrithor: You've got a mistake with the class referances. In the Assassins bit, you've put down Uncanny dodge bonuses as per NWN, but also noted that it doesn't work against traps · Balrithor: Horizontal rules aren't allowed either... · MoRiA: Journal slashes problem fixed

---

Shoutbox Archives..